VIDEO CONFERENCING Service
Providing secure communication solutions that bring people together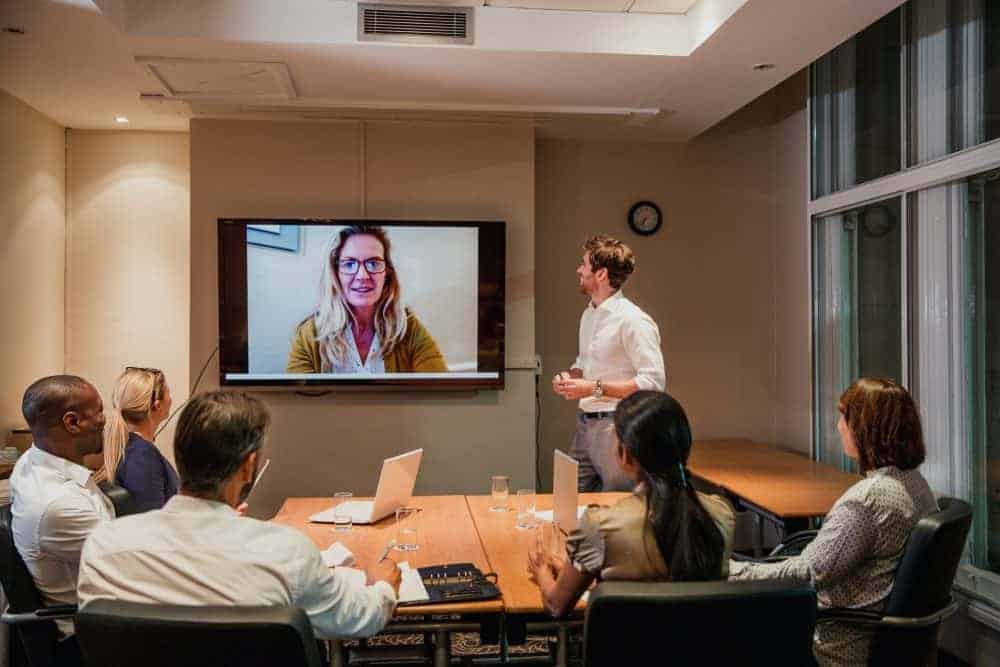 Multi-Device Video Conferencing Solutions For Modern Meetings
A world of opportunities can be created by bringing your team together with Clear Thinking's video conferencing service. Online technology allows people to remotely connect through audio and video, usually for the purpose of business meetings, webinars and conferences.
Video Conferencing solutions will be recommended with your specific business needs in mind. You can expect a seamless and simple installation with reliability you can trust and clear pricing so you can start your video conferences without delay.
Business benefits to our video conferencing service
Reduce staff travel costs

Connect global teams

Form strong business relationships 

Spontaneous meetings 
Faster decision-making

Specialist installation & management 

Secure meeting communications

Carbon footprint reduction
Our video conferencing service revolutionise the way people communicate
For more information on our video conferencing service speak to our specialist
Clear Thinking are developing into a leading service provider.
We report, review and improve – always putting your business interests first.
SLA first response rate in 2021
Customer satisfaction survey results in 2021
Customer retention rate since 2013